The United Nations has named a scientist,
Mazlan Othman
, a Malaysian scientist,
Official UN Alien Spaceship Greeter
. Nope, I didn't make that up.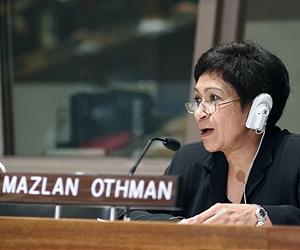 So the question is; does the UN know something that we don't? Has there been some kind of
contact
made with aliens? Are they on their way?
If there has been no contact and the UN doesn't have any more information about aliens than the general public then I think maybe it's time the UN is disbanded because, well, they're idiots.
And just who does the UN think it is anyway; if aliens actually do come to earth they will come to the United States, right? I mean they always come to the U.S. in the movies. So the President will greet them, right? Ha!